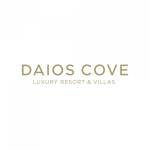 Daios Cove Luxury Resort & Villas
This 5-star luxury hotel in Crete offers impressive sea views and easy access to the private beach, inviting you to fully unwind while enjoying 24-hour support from our fully staffed reception and concierge. Electric mobility, a state-of-the-art spa, a sea water infinity pool, a water sports centre, a fitness area, tennis courts, and opportunities for recreation and excursions to Crete's must-see hotspots, historical sites and archaeological treasures, all come together to ensure an unforgettable stay.
Videos coming soon. Please come back later.