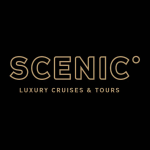 Scenic
Welcome
Signed up:

29.08.2019
Videos uploaded:

7
Views:

603
From humble beginnings to world-renowned luxury cruise and tour operators, Scenic celebrated its 30th anniversary in 2016 as a market leader in its field. The Scenic team has worked tirelessly to build a world-class reputation by creating and offering the ultimate cruise and travel itineraries for travelers seeking wondrous experiences and exceptional 5-star service.

The company was founded in Newcastle by Glen Moroney and through their ingenuity and passion for travel has become the leading touring company in Canada and Alaska. Since the early 2000s there have been new destinations throughout Europe and Russia, throughout Asia and in South and Central America.

The new brand Scenic Eclipse focuses on the feeling of amazement of their guests. Scenic Eclipse is the world's first discovery yacht, equipped with two helicopters on board and a seven-seater submarine that takes guests to places previously considered inaccessible. With a Discovery team on board, a range of shore excursions and unparalleled luxury and service, the world's first Discovery yachts truly exceed expectations. The proud Australian company Scenic, with offices around the world, two sister companies, Evergreen Tours and Emerald Waterways, is looking to an exciting future after more than three decades of successful operation.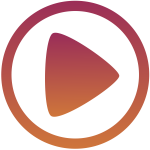 Have we met?
Mr. Expi is happy to help you!
No secrets
All important information on expiTV